Digital world is changing very fast and Local businesses are recognizing this trend as consumers behavior changes. Going forward the importance of digital mediums will grow over traditional marketing mediums which we have seen in last decade. There is alot of information out there on how to market your local business online but there was a need to refresh this information. We put together a list of 10 awesome tips which will refresh your information by providing you tips on how to get started with Local Online Marketing in 2014. 
1. Google is always important but you cannot rule out Bing and search engines anymore
Bing brought it's Social Search which is gaining search engine market share rapidly. Bing crawls your Social Media networks and give you results about your friends and people who you interact with. Bing also integrates updates from Twitter, Quora, Instagram, Pinterest and other social networking platforms which makes Bing a social search engine.
2. Engagement is the best way to measure Social Media ROI
Social media is becoming more and more important, and going forward it will be about creating personal relationships, experiences and moments. Engagement over time gives you a Social Buzz and which in return turn your consumers into RAVING FANS! These fans will keep engaged with your brand and create more conversations about brand.
3. Different Platforms
You got to be where your consumers are, as beside the big 3 giants in social networking (Youtube, Facebook, Twitter) other platforms like Pinterest, Instagram, Foursquare, StumbleUpon, Tumblr, Google+  etc. are becoming increasingly important and gaining mainstream popularity. You need to engage different demographics through different campaigns using various different social networking platforms. Reviews websites like Yelp. UrbanSpoon, etc are also becoming increasingly important for Local businesses to be present, and constantly monitoring what people think about their business.
4. Power of your Employees
Your Employees are brand ambassadors. They are human beings with emotions, opinions and views. They have a family, friends and circle of influence who they interact with and express their opinions. They are one of the most underutilized marketing medium. If you wow your employees you will see that they grow your business for you. Hire passionate people to drive good results. Encourage your employees to engage on Social Media and talk about your brand with their circle of influence.
5. Mobile
2 things are changing consumer behaviors. They are spending more and more time on Social Networking sites, and they are in love with their mobile devices. In Canada on average we have 2.7 mobile devices on us (Mobile, Tablet, Laptop). Mobile users seek information on the go or when they are in geographic area to look for a local business. You need to make sure your business to found on all the local maps (Google, Apple, Nokia, Yahoo etc.). Mobile will become increasingly important going forward as consumer behavior shows that internet usage will continue to climb up. Mobile is the biggest opportunity you don't want to miss out on.
6. Free Offers
If you need to get your Local Business right at the forefront then you have to come up with an aggressive offer. This will get people to try your service or a product. For example like you can offer initial consultation or free sample of your product, and again come up with an aggressive offer which customer cannot refuse or say no to. Word "Free" gets consumers attention and gives you an opportunity to wow them with your product or a service.
7. Content Marketing = Sales and Leads
Content marketing is becoming the key in establishing yourself as a local authority. This is one of the most important pillars in Local Online Marketing. Local businesses understand their consumers and should create something that customers loves and like to share it with their friends and family. Content marketing if done right gives you great return on investment. 78% of people prefer to get information through articles rather than advertisement. 
8. Video Marketing
YouTube recently crossed 1 billion subscribers. Video is one medium which is growing faster then any other medium out there. Other platforms like vimeo, metacafe etc. emerging and growing faster with active user base. Google trends now also include searches from Youtube. Video is a proven medium and it retain consumers on your website for longer period of time. Video will give you instant credibility  to reach your local consumers.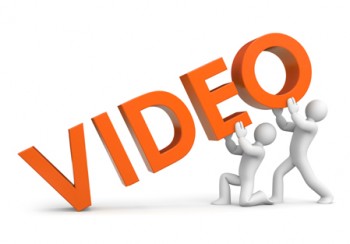 9. Fix your Website
We all know that your website need some tweaking. Websites are your Real Estate and they should be in the best shape possible, with alot of useful information, current updates, industry and business information.  You need to make sure your website offers everything your potential customers might seek. Things like online store, or online bookings etc. should be there in order to make sure consumers can get what they are looking for. Also, make sure all the information is accurate and timely. Have your website SEO optimized and make sure you are providing all the relevant information people are seeking.
10. Meetup events
This platform requires special mention as it gives businesses an opportunity to create a local community around their business. Meetup engages people and becomes a local hangout spot. It brings together people with similar interests, professions and background. Meetup will help you easily organize and market your events.  Meetup is highly underutilized by Canadian businesses. Meetup will help you become a LOCAL LEADER.